HOME
>
CLIP-ON PROCESS(CLIP-ON)
This is the full process shown from start to finish- The Final Product- of how clip-on sunglasses are made.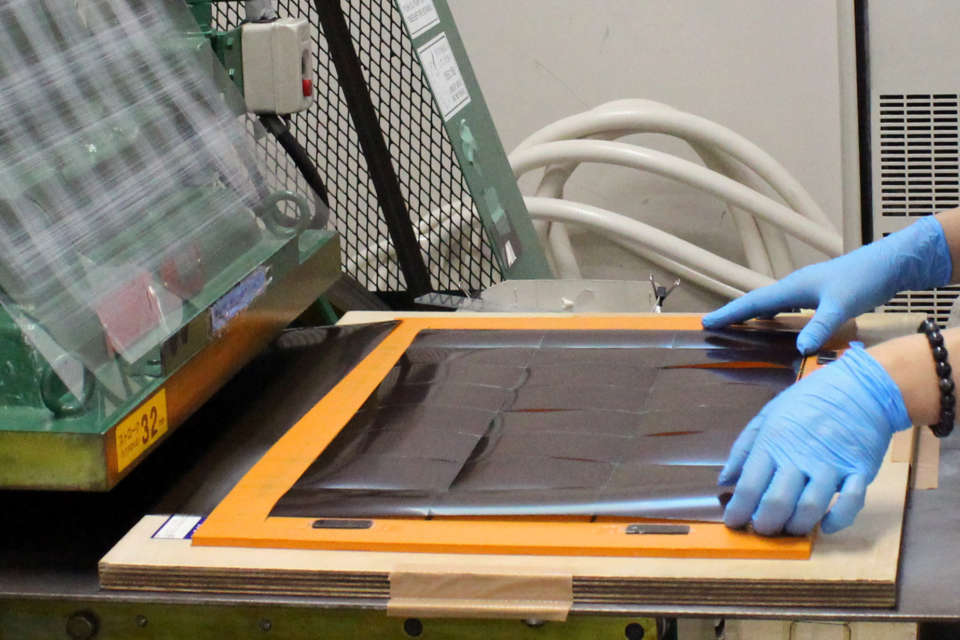 1.Precision State of the Art Cutting
The lens sheets are precisely cut into the corresponding lens chips.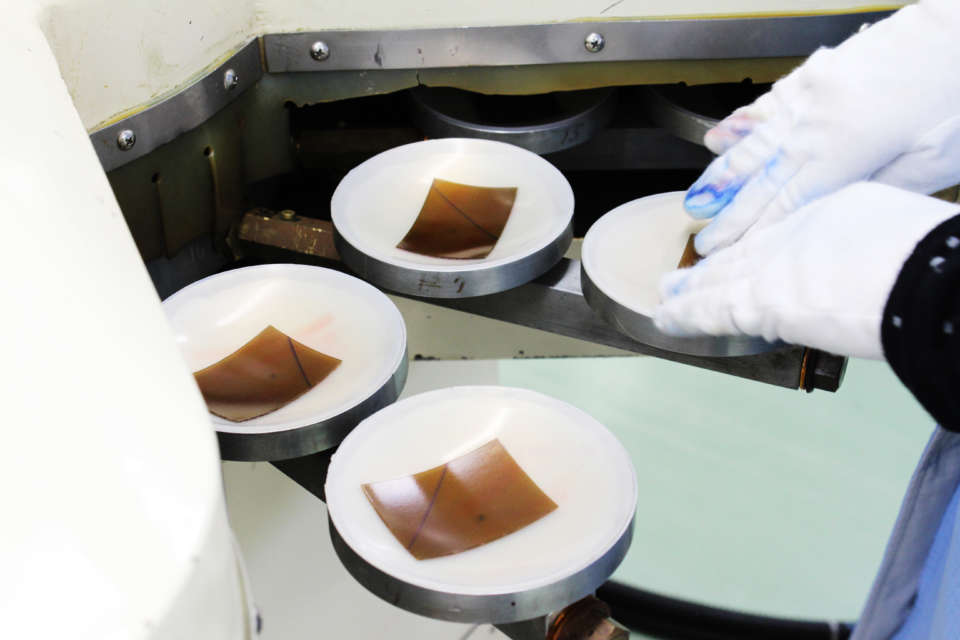 2.Unprecedented Spherical Machining
The lens chips are then carefully Spherically machined using a Chip-shaped sheet which is curved with a state of the art spherical processing machine.
3.Lens Processing
We will process lenses to accurately and comfortably suit the natural eye shape with a lens processing machine.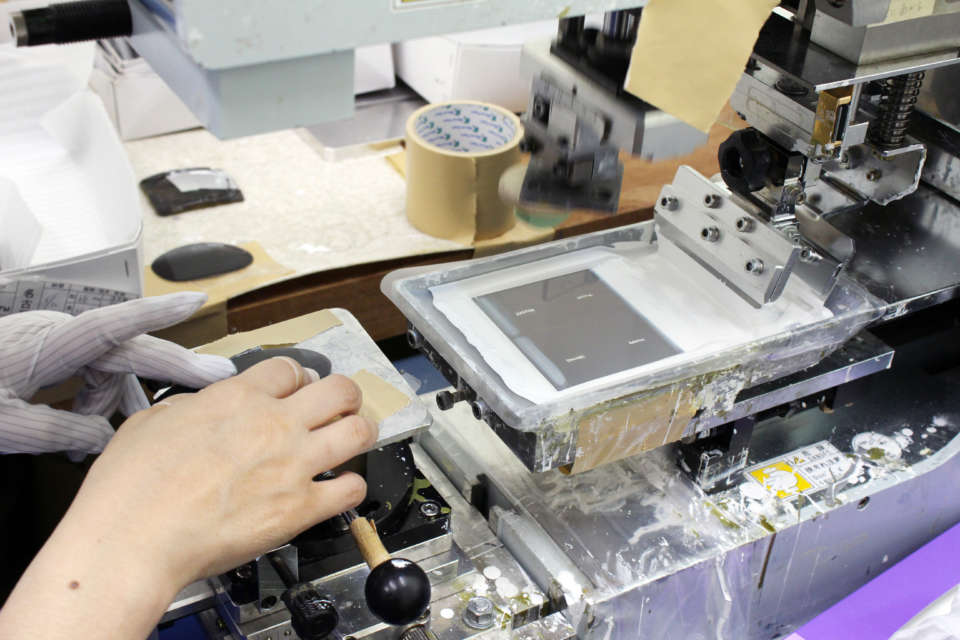 4.Customized Printing
Your custom logo can be printed on the lenses.
5.Detailed Inspections
The lens surface as well as within the lens itself will be meticulously inspected for foreign matter and scratches or abrasions to ensure a perfectly clean lens inside and out before the lenses are paired up.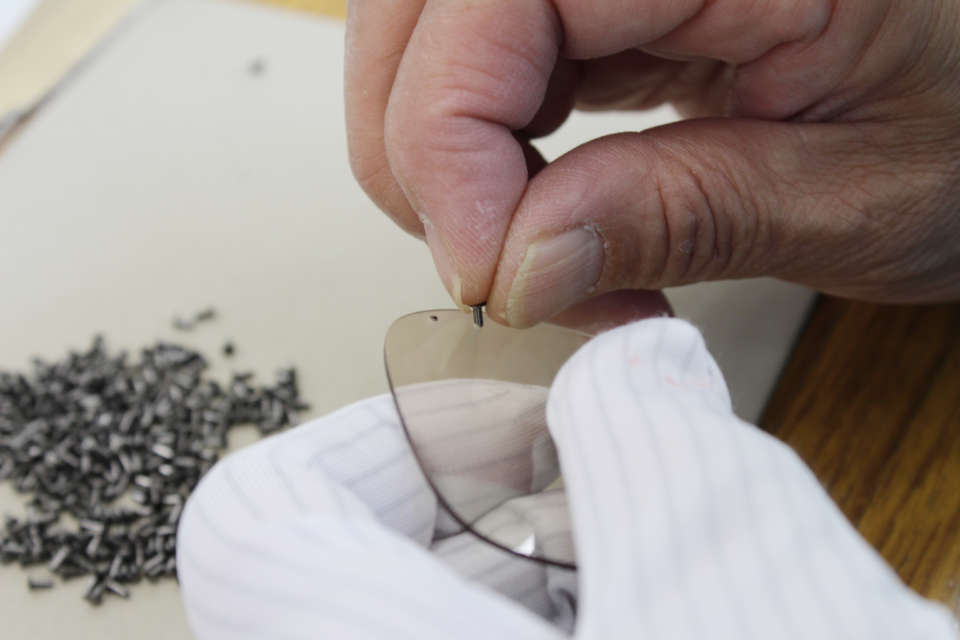 6.Screw Placement
The mounting screws are accurately placed in each hole.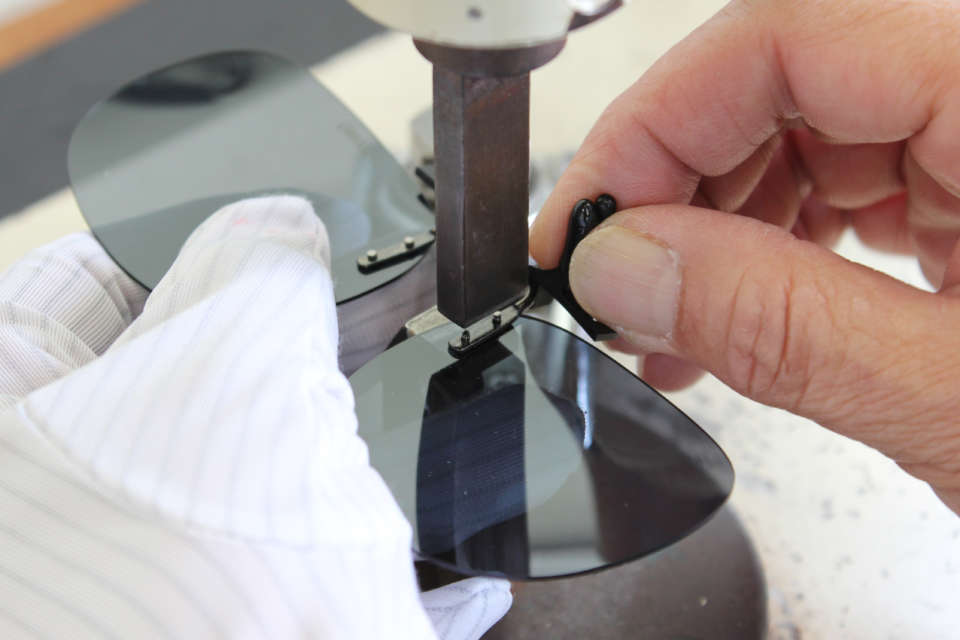 7.Parts Installation
Various assortments of rivets, screws and other metal fittings can be processed as well.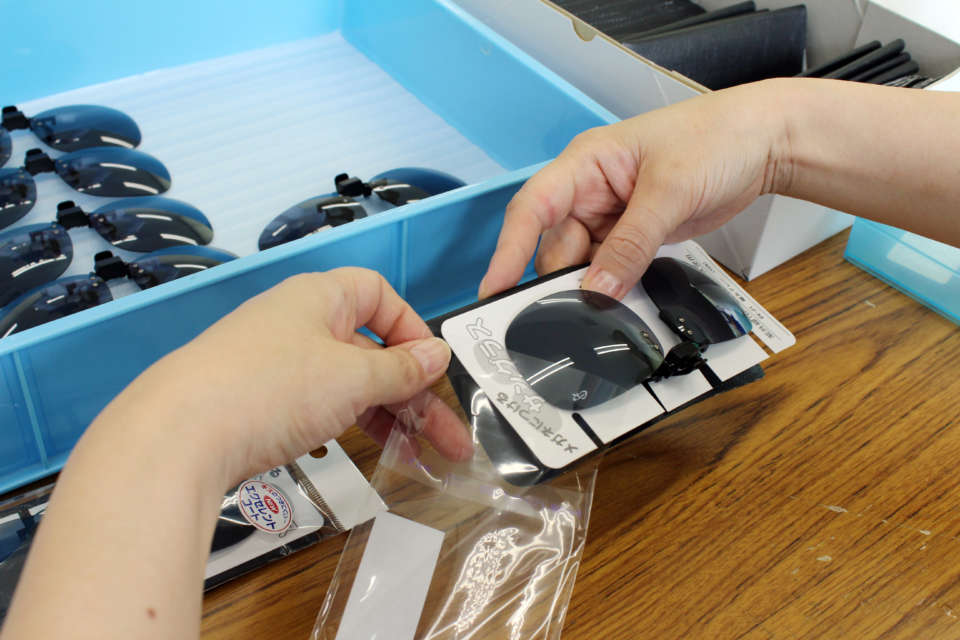 8.Packing/ Shipping
Each order is carefully packed and speedily shipped according to the customer's request.